About Us & Our Cars
My name is Andrew Weinberg, and I founded Jaguar Specialties as a small business dedicated to supporting Jaguar V8 conversion efforts, and for providing unique and innovative parts for these great cars. With a background as a Mechanical Engineer, I spent many years in industry working on a wide variety of projects, dreaming up mechanical solutions and specialized parts for all sorts of applications (automotive and otherwise). And as a serious gearhead, I've been tinkering with cars, doing engine conversions, and making special parts for my projects for probably 30 years (and playing with Jags exclusively for at least the last 15). It's been challenging, fun, and interesting, and has also helped connect me with a lot of great people along the way. I'm always doing something with these cars, so check back often to see what's new.
And just for fun, here's a sampling of some of the cars I built along the way: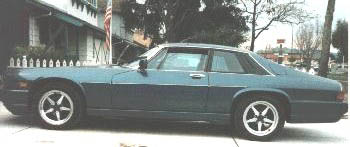 1985 Jaguar XJS coupe with 1985 Corvette TPI 350 with T700R4 trans, built in 1993, sold 2000
This actually my first Jag, bought with a broken V12 back in 1992. Back then it wasn't really an old car, but the motor was toast. I found a wrecked 85 Corvette locally and the project took off. As my first fuel injected conversion it took a lot longer than I expected, but I learned a lot, like how to read and understand a fuel injection wiring diagram, and how long it actually takes to lengthen a TPI wiring harness by 5 feet (that harness had at least 45 wires in it, so adding 5 feet was 90 or more solders- ouch, I'll never do that again). In the end, the car came out beautifully, and ran fantastic. With a TWR body kit and 16" wheels it had a pretty unique look for the time. I drove this car for about 6 years straight only getting rid of it when I started building an XJS convertible in 2000 (also with TPI...)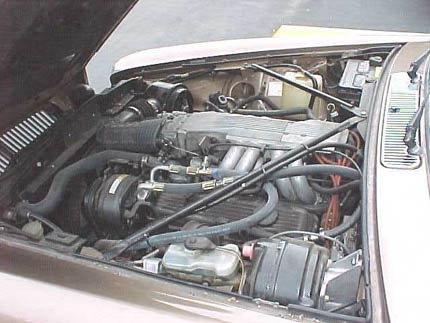 1987 Jaguar Vanden Plas with 1987 Camaro TPI 305/T700R4 trans- built in 1997, sold 2007
I liked how my 85 XJS turned out a lot, but it was obvious early on that you could only get 1 person in that car besides the driver. So I decided to do a 4 door as well. With a little looking I came upon an 87 VDP that had just blown a piston, but had been cared for very well (and to the tune of big $$) by a local Jag shop. The stack of receipts that came with the car was impressive. Anyway, I soon found a nice 87 Camaro TPI engine and trans for it, and the build was on. This one went quickly and came out very well. It not only got the Jaguar Specialties V8 conversion treatment, but also got some of our suspension upgrades as well (big from sway bar, poly A-arm and rack bushings, etc.,.). Later on, I added 17" XJR wheels with 245/45/17 tires (all of which fit into the wheel wells with no rubbing) and the car handled like it was on rails. With the addition of our European 7" headlight kit and a set of European bumpers (fit closer to the body), it had a very unique look. I drove the wheels of this car and sold it only recently (2007)
1967 Jaguar XKE with 302 Ford V8/AOD trans- built in 1999, sold 2005
I always loved the XKE models, and decided a start looking for one that could be converted to Ford power (Ford's narrow Windsor V8 was the only thing that would fit between the XKE frame rails without modifying them). I looked for a while and finally found a 67 XKE 2+2 locally that had been converted to Ford power years before (like in the 70's), but had been laid up for years, and needed a major going over to get back on the road. I tore into the car and really got it all sorted out. All of the rusty sections were repaired, I rebuilt the front and rear suspensions and brakes, essentially rewired the car, and in the end was probably only about a month's worth of work away from having it back on the road. Unfortunately, other projects and company business pulled me away from it, and an offer from a customer that I couldn't refuse sealed the deal, so it went to a new home. I learned a lot and maybe I'll have another one some day soon....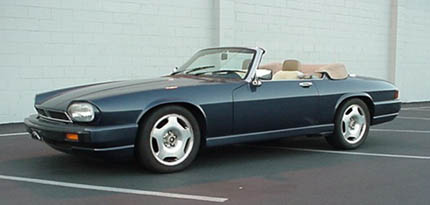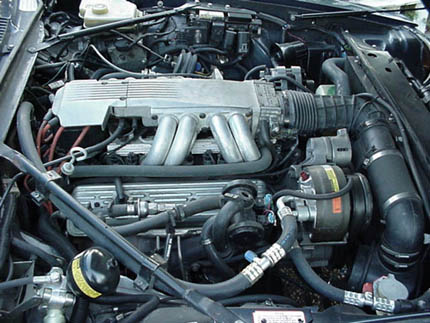 1989 XJS convertible with 1989 Camaro TPI 350/T700R4 trans- built in 2000, sold 2003
After having fun with my 85 XJS coupe, I really wanted a convertible and this one came along. Actually, it had been a donation to a charity, but was a total wreck- bad paint, fair body, torn top, interior that was trashed. It was a major project, but I hammered away at it. A nice 89 Camaro TPI engine and transmission were found and off we went. The end result was a beautiful car that ran like a dream, and was a ball to own. When finished, the car had a full TWR body kit, body mods (removed side marker lights, emblems, and 3rd brake light), polished 17" XJR wheels, full Jaguar Specialties suspension package, and much more. It ran and drove better than it looked. Ultimately this car went to a customer who flew out to pick it up and drove it 2200 miles home with no trouble at all. Now that's reliable!!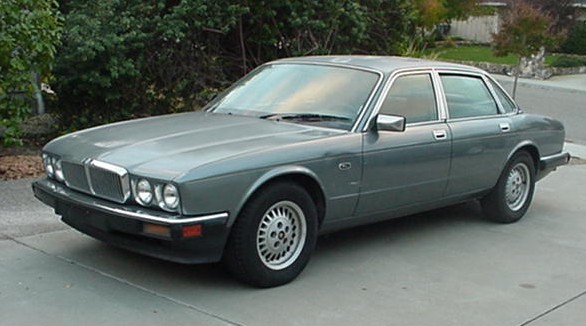 1988 XJ6 with 1988 Firebird TPI 305/T700R4 trans- built in 2004, sold 2006
This car was built to see if it was at all possible to convert the newer 88-94 Jaguar sedans to V8 power. The car itself was a local car with relatively low miles, but due to a blocked water drain in the fuel filler opening on the body, the fuel tank filled with water and ultimately locked up the engine (water isn't compressible). So out with the 6 and in with a V8. And while it was tight, a good fitting, good running, reliable V8 conversion was completed. Out of this project came the new XJ40 Chevy V8 Conversion Kit that is now a regular Jaguar Specialties product, but also the XJ40 Vacuum Brake Booster Conversion Kit that finally fixed/eliminated that nagging expensive unreliable power hydraulic system on these models. It was a great running car and ultimately went to a new owner in the LA area (who drove it 400 miles home....)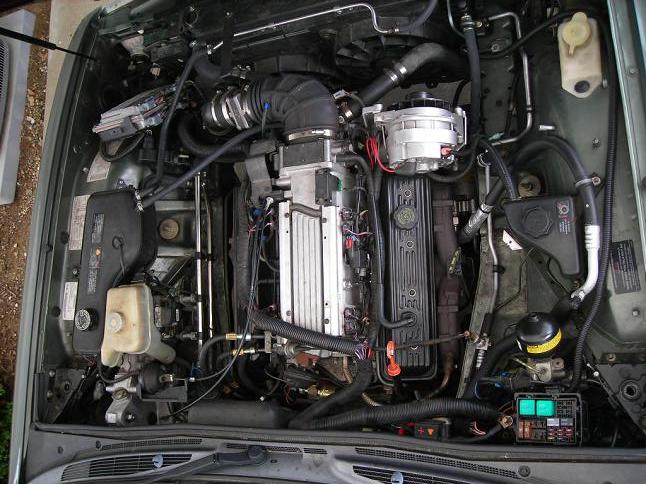 1994 XJ12 with 1995 Camaro LT1 350/4L60E trans- built 2006, sold 2008
As a next step in developing the XJ40 V8 Conversion Kits, I wanted to build a later (90-94) version. The later cars had better brakes, better electrics, and other improvements. This particular car had been owned by a local real estate agent and the V12 actually overheated and blew at only 66k original miles. The car was too expensive to repair, so I bought it to convert. Over the next several months, it got a fresh LT1 conversion from a 95 Camaro and came out very well. Losing the V12 trimmed 300+lbs off the front end, and with a 300hp LT1 under the hood, the car was a load of fun to drive. Everything worked, including the factory cruise control, and the car was fully California emissions legal. The 18" Jaguar XJR wheels made for a nice update, and great handling too. I had a lot of fun with this one, and then sold it to pursue other projects. The new owner had a great time on his 1300 mile drive home with it (to the Denver area), and has enjoyed it ever since.
1988 XJSC with 1997 Camaro LT1 350/T56 (6 speed manual) trans- built 2003 and still here....
This a very unusual model, built by Jaguar before a real convertible was available from the factory. For those of you who have never seen one, it has 2 removable top panels (T-tops) over the driver and passenger, and a removable rear top roof section (or folding soft top rear section) in the rear. The side windows stay in place, so it's a very different way to motor in the open air. I bought this car back in late 2002 with the plan to build something special for myself, but also get very familiar with LT1 conversions. Over the next several months the conversion progressed (you can see the 5 part article written about the building process elsewhere on this website), and the car came out beautifully. The torquey LT1 easily pushes this heavy car around, even with the tall 2:88 differential, and having a manual trans is a lot of fun. With that gearing, it's easy to get into trouble with the law on the freeway- the car pulls only 1400 rpm at 85mph in 6th gear!!. Anyway, I've held onto this one as a toy to play with in good weather. It has received the full Jaguar Specialties suspension treatment and also a nice set of 17" XJR wheels and tires for great handling and response.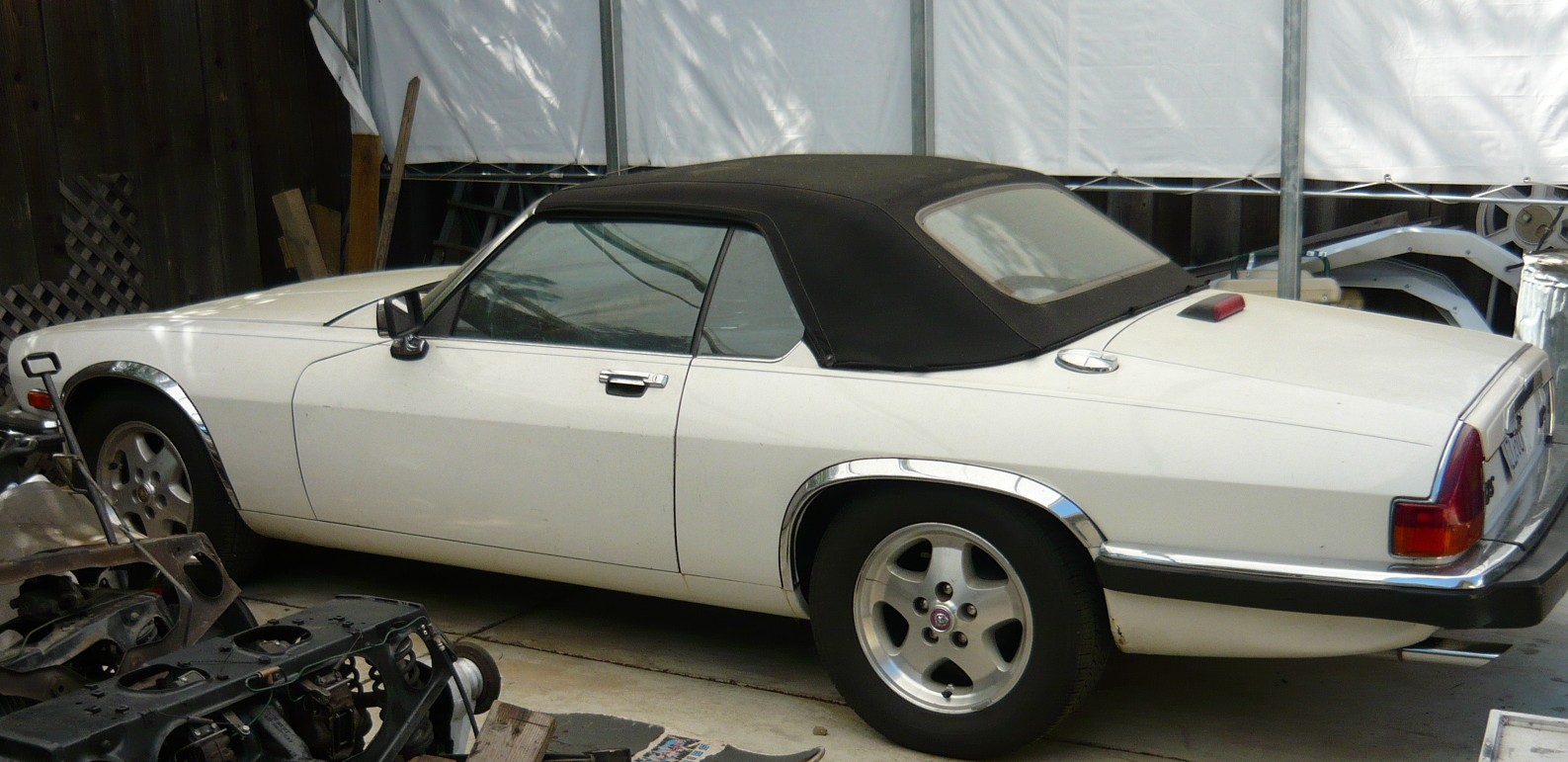 1989 XJS convertible with 1998 Camaro LS1/4L60E trans- built 2008, scrapped 2009
As I got into the new GM LS-series engines, this car became the mule for my first Jaguar-LS1 conversion. The car had a rough life before coming to me- wrecked twice, (poorly) repaired and showing serious rust. But it was the perfect car to experiment on, and the project went well. From work on this car, nearly all of the now available Jaguar-LSx engine conversion kit and parts were designed and developed. A full year went into this project, and the result was fabulous. Although the car looked bad, it ran fantastically and was a ball to drive. Unfortunately all good things come to an end (especially when they have rust and a salvage title) and the car was eventually disassembled for parts and scrapped. The engine and trans were saved and will probably find their way into a deserving later model XJ8 or XK8. Stay tuned.....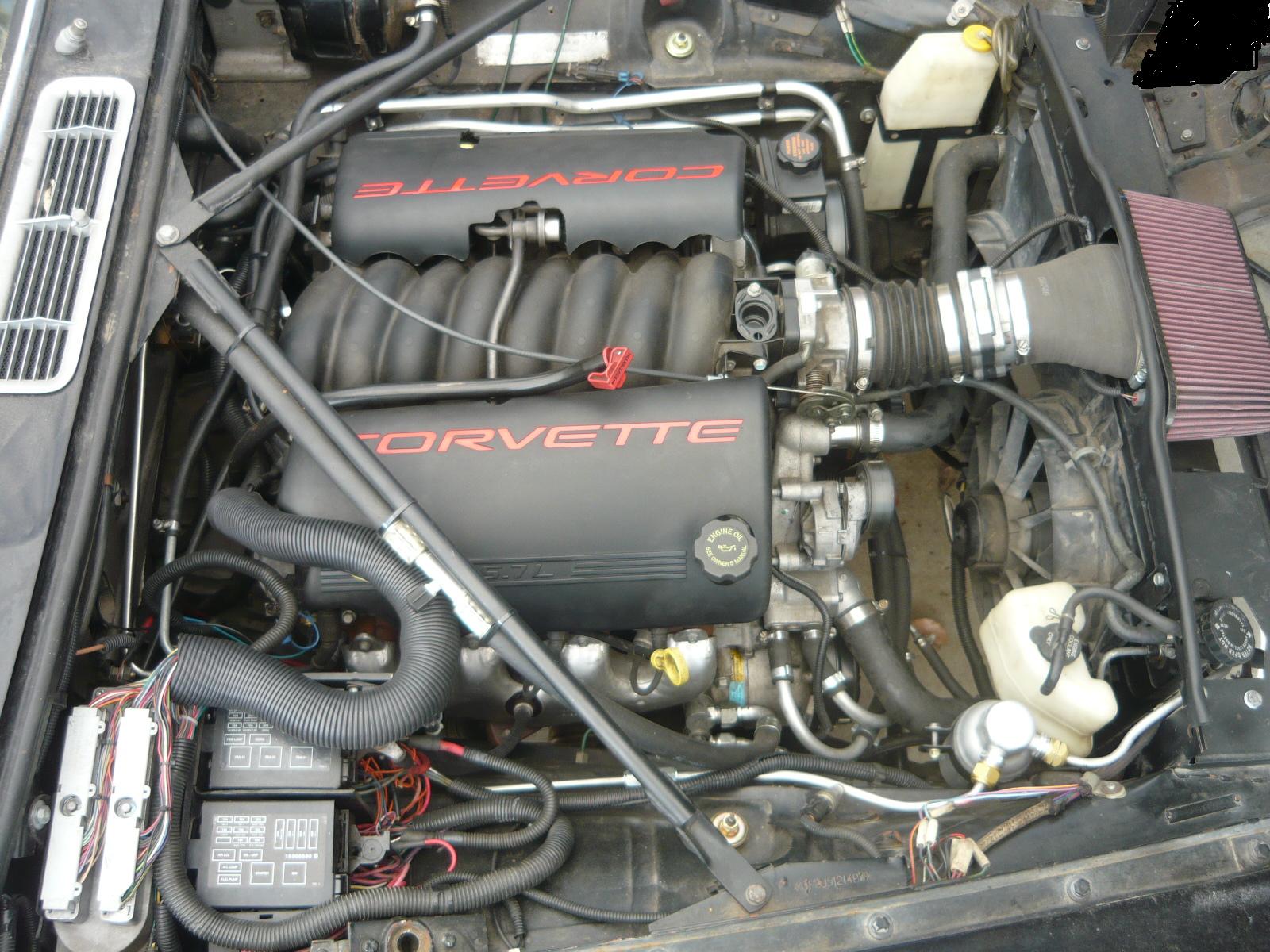 1975 XJ6C with 1998 Camaro LS1/4L60E trans- acquired 2007, still in process...
I always like the XJ coupes, but never had one. When I decided to do the development work on the LSx series of engines into Jags, I wanted something special to start with. After looking for a few months, this 75 coupe actually popped up for sale just 40 miles away, and seemed like a good opportunity. It had already been converted to Chevy V8 power (carbureted engine and T700R4 trans), ran and drove, but had been sitting for a while. Also, a body kit had been molded in, which gave for a unique look. The old engine and trans were sold to a hot rodder, and the work began. This project took a back seat to the XJS-LS1 convert you see above, and work slowed for a time, but it is back and moving now, and the car should be on the road before spring. It has so far received a full Jaguar Specialties front suspension upgrade (poly bushings throughout, big sway bar, upgraded brakes), new Series 3 fuel tanks and new fuel system, and of course the LS1 engine package. Stay tuned for more on this one......