European 7" Headlight Conversion: 70-87 XJ6, XJ6C, XJ12, XJ12C

Exciting News: Our European Headlight Conversion Kit is available again!!!!

Many of you who are familiar with the 1970-1987 Series 1, 2 or 3 XJ6 and XJ12 models know about the 7" European Headlight Conversion. For those maybe not so familiar, in those years, all of these models in every market except the US, used larger 7" headlights in the outer fenders, which worked well with the car's styling and also gave much better lighting at night. However, only the US market cars were equipped with a very small 5 ¾" outer headlight that looked odd and gave poor lighting. To give you an idea of the difference this hardware change made in appearance alone, below are pics of identical year XJ6 cars; the white car has the standard US outer lights, and the gold car has the European conversion. What a difference, yes?? And you haven't even experienced the difference at night!!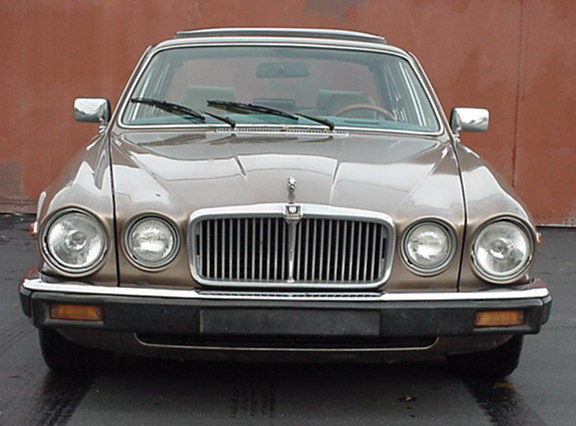 Anyway, converting the US cars to the larger lights was a very popular upgrade and we offered a European Headlight Conversion Kit for many years. It was a relatively simple bolt-on upgrade. However, about 5 years ago, one key component-the special chrome outer trim ring to accommodate the larger 7" light- went out of production so doing the conversion wasn't possible any more. That was a shame as this was a great upgrade and Jag owners who wanted to do it were out of luck.
We have great news- our European Headlight Conversion Kit is available again. About a year ago we began working with a specialty casting foundry on this problem and I am very pleased to say that we now have the capability to reproduce those key trim rings to a specification likely better than even the originals from Jaguar. Our new repro pieces are fantastic and have the look and feel of the originals in every way. And this version of the ring also includes the opening at the top for the fresh air system (like the originals) so they will work properly with all models in the range.
Below are some pics for you of the repro part alongside an original (original on the left, repro on the right), and there is also a pic of the actual casting mold made for this part. The new part is zinc die cast and chrome plated, just like the original. In fact, it is virtually identical in every way. These reproduction parts were developed and engineered specifically by Jaguar Specialties- no other supplier or retailer was involved in the project in any way.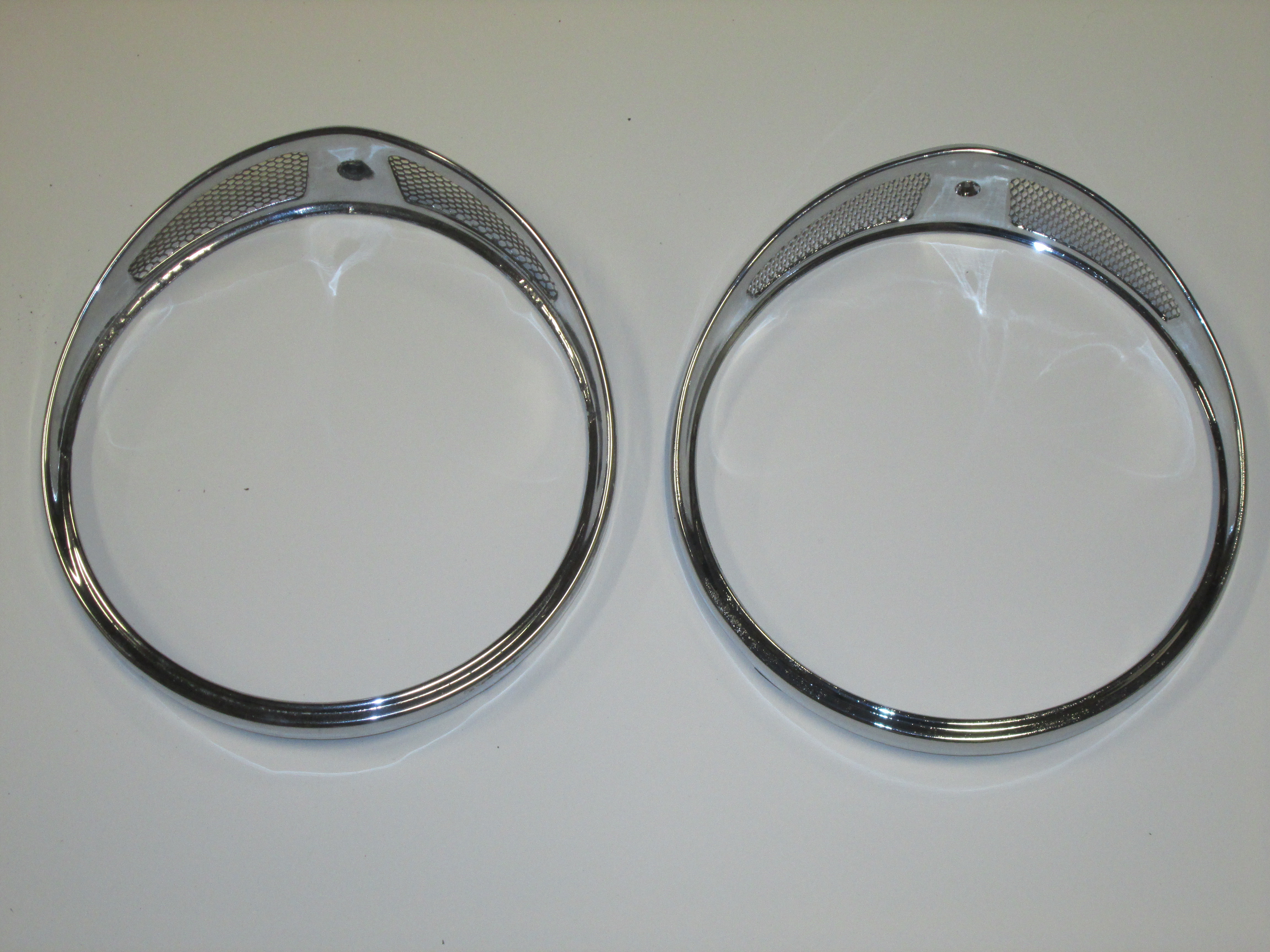 Doing the conversion is easy-
Remove your existing headlight trim rings and buckets
Transfer your existing wiring to the new buckets (a new bucket wiring grommet is included if you need it)
Mount your new headlight buckets into the fenders with the provided 4 new screws
Install your new 7" headlights and adjust them to your liking
Install the new outer trim rings with the original screws from the old trim rings
Enjoy your car's new look.
This whole process should take about 30 minutes.
Our kit/conversion is available one of 2 ways:
Basic Kit-
New 7"outer headlight chrome trim
New 7" plastic outer headlight buckets with improved adjuster mechanism
New bucket-to-body gaskets
New hardware
Instruction sheet
Customer provides the headlights (standard US pieces from any auto parts store, either sealed beam or H4 replaceable bulb style)
Deluxe Kit-
Everything in the basic kit plus 2 brand new headlights- clear glass lenses with H4 replaceable bulbs- nothing else to buy
For more info and current pricing on the kit, please Email or call.